Dr. Keith Yocum D.C.

I was first introduced to chiropractic at the age of sixteen. Then four years later, while working in construction, I suffered from severe lower back pain. After trying all of the conventional treatments I finally tried chiropractic and it worked! It worked so well that I decided to switch paths in life and begin my undergraduate studies to become a chiropractor.
I have been in practice in the West Chester, PA area for the last 21 years. I also had a small Christmas tree farm that I ran with my wife, Kim. After many years of running a busy practice and a farm I decided to focus all of my efforts on my true calling, chiropractic. So in 2015 we sold our farm and sold an established practice and moved to Elizabethtown to raise our five year old twins in a small town where we work, live and can be active members in the community.
I am an active member of the Elizabethtown Rotary Club. I enjoy bicycling and camping with my family. My passion is to help people help themselves heal, the same way I did.
Roe Trump

I was born in Mount Joy, PA and graduated from Donegal High School. I got married to a wonderful man in 1965 and I have a son, a daughter and grandson. I worked as a Nurse at St. Joseph Hospital in 1959, then as a dental assistant in Lancaster. After I got married I was a head cashier for A & P Food Stores training new cashiers. I started to work for Dr. Barry Smith when my husband was a patient and I worked for Dr. Smith for 38 years. I learned a lot in those years. I lost my husband 16 years ago, and filled my life with my work at Elizabethtown Family Chiropractic.
When I am not working I play bingo every Saturday night and love to help friends decorate their homes. I also am a active member for 10 years with the Red Hat Society. Now, with Dr. Yocum, I look forward to great years ahead. I love working with the public and helping people feel better is the goal.
Tracey Steele

I am originally from the Northwest of England. You will be able to tell from my accent. I am married with 3 grown children and one beautiful granddaughter. My husband and I are now empty nesters apart from our adored chocolate and yellow Labrador dogs. I became a US citizen in 2017, so there is NO sending me back now. I look forward to meeting you when you visit our office.
Kim Yocum

I was a graphic designer for 8 years and realized I could not sit at a desk for 8-12 hours a day without any interaction with people. That is when I made the decision to change careers and I worked as a business sales rep for a coffee company in Philadelphia and surrounding counties.
I met Keith in 2006 riding motorcycles and we got married in 2007. We lived on the Yocum Family Christmas tree farm for several years. After becoming pregnant with twins in 2010 I decided to be a stay at home mom and operate the greenhouse on the farm. As the twins were growing we realized Keith was never able to spend time with us as a family. We made the decision to sell everything and move to a small town where we can work, live and be involved. Born and raised in Manheim, Elizabethtown was like coming back home to me. When we purchased Elizabethtown Family Chiropractic in 2015 we decided it would be best if I became the office manager.
I had never been to a chiropractor until I met Keith. I was amazed at how much of a difference it made in allowing my body to function better. He not only adjusts my neck and back, but my hips, shoulders and knee. It has improved everything I do on a daily basis. Our twins get an adjustment on a regular basis as well. They rarely get sick and I believe it is because of the adjustments. So far, I have enjoyed getting to know our patients on a personal level and expanding my knowledge about how chiropractic care can changes peoples lives.
Shannon Ginder LMT, NCTM, AOBT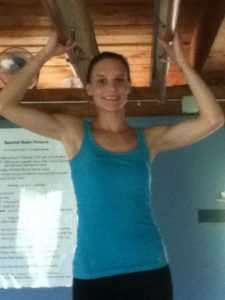 I am a Nationally Certified Licensed Massage Therapist. I have studied at Penn State in the Physical Therapy Assistant program and also attended Harrisburg Area Community College's massage Therapy program. I finished my education in 2011 and have been a practicing LMT ever since. Throughout the years, I have taken various continuing education classes and certifications. I am passionate in my massage career to help others by providing a customized experience that will relieve muscle tension and improve her client's quality of life. My approach to my massages are to integrate all of my training into each session to best benefit my client's needs.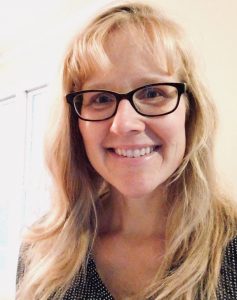 Carolyn Schlicher, CWC,NBC-HWC

I work with clients in the areas of change in all the areas of well being. People have seen me for:  Weight Loss, Dietary Changes, Starting a New Fitness Routine, Diabetes Care, Heart Disease Care, Kicking a Habit, Managing Chronic Conditions, Sleeping Better, Getting Out of an Existing Rut, Starting a New Chapter, Gaining More Daily Energy, Young Adult Transitions, Gaining Education on Health Options, Starting Something You've Never Started Before, preventing a Weight loss lapse from becoming a relapse, and Midlife Issues.
I have worked in health and wellness industry for over 12 years. I trained through the Mayo Clinic's College of Medicine and Science and completed the Certified Wellness Coach Training program (CWC). In June of 2018, I passed the National Board of Medical Examiner's National Board exam for Health and Wellness Coaches and attained the certification of National Board Certified Health and Wellness Coach (NBC-HWC). I am a member of both the International Coach Federation (ICF) and the Institute of Coaching at McLean Hospital, a Harvard Medical School affiliate. I bring my years of experience, expertise, and training to every session, understanding that her role is to provide practical assistance for part of my clients' total health and wellness journey.
Me and my husband, Darryl, live in Central Pennsylvania and enjoy an organized chaos of life with 5 adult children and their spouses/significant others, a yellow lab named Mollie, and many friends who laugh with them together through family dinners.