Propempo Wellness Coaching
Forward Motion, Steeped in Grace
You are the Expert on Yourself!
She works with clients in the areas of change in all the areas of well being. People have seen Carolyn for: Weight Loss, Dietary Changes, Starting a New Fitness Routine, Diabetes Care, Heart Disease Care, Kicking a Habit,Managing Chronic Conditions, Sleeping Better, Getting Out of an Existing Rut, Starting a New Chapter, Gaining More Daily Energy, Young Adult Transitions, Gaining Education on Health Options, Starting Something You've Never Started Before, preventing a Weight loss lapse from becoming a relapse, and Midlife Issues.
Carolyn Schlicher, CWC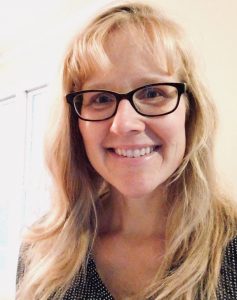 Carolyn has worked in health and wellness industry for over 12 years. She trained through the Mayo Clinic's College of Medicine and Science and completed the Certified Wellness Coach Training program (CWC). In June of 2018, she sat and passed the National Board of Medical Examiner's National Board exam for Health and Wellness Coaches and attained the certification of National Board Certified Health and Wellness Coach (NBC-HWC). She is a member of both the International Coach Federation (ICF) and the Institute of Coaching at McLean Hospital, a Harvard Medical School affiliate. Carolyn brings her years of experience, expertise, and training to every session, understanding that her role is to provide practical assistance for part of her clients' total health and wellness journey.
Carolyn and her husband, Darryl, live in Central Pennsylvania and enjoy an organized chaos of life with 5 adult children and their spouses/significant others, a yellow lab named Mollie, and many friends who laugh with them together through family dinners.